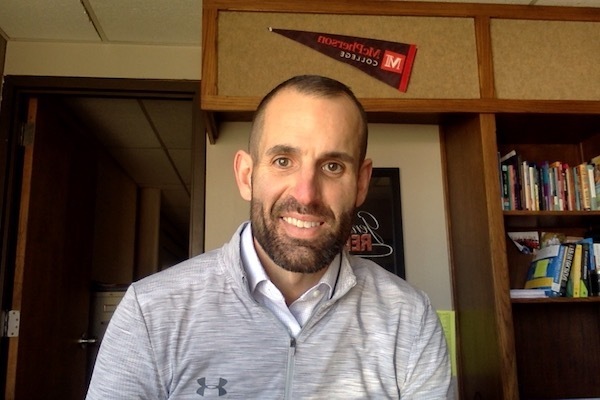 School Closure Q & A
Ben Proctor
Saturday, March 21, 2020
We will update this with commonly asked questions and current answers to those questions.
3.20.2020
What is the USD 460 Continuous Learning Plan (CLP)?
The CLP is something we had never heard of before the Coronavirus outbreak. Now it is standard language for all of us. Although the campus is closed, our teachers are going to give our very best effort to embrace a new approach to teaching and learning in Hesston Schools. All teachers will stay connected to their students. We are working to create authentic learning experiences for our students that focus on essential competencies for each grade level and content area. This plan will develop over time and will emphasize interaction, creativity, service, and family involvement. This is not simply moving everything online, and we will begin rolling out this plan in very early April.
Who qualifies for the daily lunch and breakfast program?
Anyone 18 years or under in the Hesston community may receive a lunch and breakfast Monday-Friday. These meals are free, and will be available for pick-up each day from 11:00 am - 12:30 pm in the back of the middle school outside the gym entrance. We will also offer delivery beginning at 11:00 am each day. If you plan to have your child participate in this food program, please complete the following form….Lunch and Breakfast Form
Does my child need a technology device to complete school work?
Having a device, such as a Chromebook, iPad, or other technology that can access web-based platforms will be important for our Continuous Learning Plan. We have devices that can be checked out to you, and we will develop a method to make this happen soon. We will work to ensure each household has at least one device. You will want to work with your kids to make sure they share their devices. If your child needs a school issued device, please complete the following form...Family Technology and Internet Survey
How will we receive a school-issued device and what will the device be?
We are working to create a check-out process that will likely occur in early April at the front of the middle school. The device your child receives will likely be a Chromebook or an iPad, either of which will be sufficient for the work they will do this spring.
Will the Continuous Learning Plan mean my child is on a device all day?
We do not plan to structure our new model in a way that is going to require being on a computer or tablet for long periods of time. We will use online platforms such as Class Dojo at HES and Google Classroom at HMS and HHS to share learning activities. There will likely be some activities involved that requires a device, but many learning activities will be offline too.
What if I do not have internet access at home?
We are working on ways to solve this challenge and will have more information very soon. For now, please make sure you let us know that this is a concern by filling out the Family Technology and Internet Survey so we know who we need to help.
Do I need to find my own resources to teach my children since school is closed?
Over the next couple of weeks, we are going to have many resources available to you and your children that can assist in our implementation of the Continuous Learning Plan in USD 460. So, there is no reason, at this point, to purchase or acquire a lot of new resources. You are more than welcome to promote learning as you see fit, but your child's teachers will have many resources and strategies at their disposal to engage students.
I've heard that kids might be able to come to school in small groups of less than 10. Is that going to happen in Hesston?
We have no plans at this time to bring students into the building. Local Health Departments can determine if this is allowable, but our school district is not comfortable with students being in classrooms or buildings based on strict distancing guidelines.
Will my child be able to get things from their locker or classroom?
Yes, we are working on a plan to make this happen and will communicate when we are ready to do so. It will likely be at the very beginning of April when this happens. We know this is a pressing need for some but ask for your patience as we determine the very best approach to get everyone what they need from the buildings.
When can I expect teachers to contact my child?
Through March 27, our teachers are contacting students just to check-in with them and see how they are doing. For HES students, our classroom teachers are contacting their students. At HMS, RS teachers are reaching out to their RS groups. At HHS, Crew leaders are getting in touch with their Crew groups. We do want to account for all of our kids and hear back from them, so please encourage your child to respond to their teacher's messages.
When can I expect my child to begin school work under the Continuous Learning Plan?
We are planning to be ready to go by very early April. Teachers and administrators will be working the week of March 23-27 to develop our Continuous Learning Plan and determine how each teacher will approach this new model. There is certainly a lot of work to do, but we have gotten off to a good start with our plans. We have guidance from the Kansas State Department of Education and an excellent team of Hesston teachers that comprise our local Continuous Learning Team. This team has already been working hard, and we've taken initial steps to prepare for our new teaching and learning model.
As a parent, what should I do to help support my child in this new Continuous Learning Plan model?
The big thing right now is we need our kids to be receptive to this completely different style of teaching and learning. It is not going to be ideal, and we are going to learn a lot in the first few days and weeks. We need your feedback and will provide formal ways for you to share how things are going. We also will need you to pay attention to the activities we are asking your children to engage in and help us ensure the work is being done. Many of the activities will be project-based and service-oriented, while some might be more traditional type school work. As a parent or guardian, you are a critical part of this plan's success.
Who do I contact if I have concerns or questions?
For the short-term, you can call our Central Office at 620-327-4931. Although our office is not currently keeping traditional hours, the superintendent, Ben Proctor, is on-duty each day and will work to answer the phone if at all possible. You can also email ben.proctor@usd460.org. As the new Continuous Learning Plan takes off in very early April, your child's teacher will be a good resource, but until then, feel free to use Ben Proctor or one of our school principals as a point of contact for questions or concerns.
Will school building offices be open? What about the Central Office?
Right now, school buildings will not be open to the public and offices will not be operational. The central office will be open on a limited basis, but we are not currently operating on normal business hours. We will see how CDC guidelines change and that will dictate whether office hours are established or adjusted.
I have children in different building and receive the same information over and over. Could you streamline your communication so we do not receive so much redundant correspondence?
Yes, this is something our administrative team is working to do better. We recognize there has been a lot to share over these past few days and apologize for not having that as streamlined as we should. We are assessing our communication platforms and will work hard to align these to make information relevant and easy to access.