USD 460 Families...school will be in session on Thursday, February 18. For more information, please click the following link.
https://bit.ly/3asrPML

Linked below is an update on the status of school in USD 460 Hesston Schools for Thursday, February 18. We will continue to provide updates as we get more information later today.
https://bit.ly/3dogMGq

USD 460 Hesston Schools will not be in school on Wednesday, Feb 17. This cancelation is due to concerns with natural gas supply and an inability to efficiently and sufficiently heat our buildings. Thank you for your understanding, and we will keep everyone updated on the latest.

Makeup date for the Halstead games will be Saturday with JV games beginning at 2:30 pm.

Games tonight with Halstead have been cancelled. We will announce a makeup date as soon as possible if we can find a date.

There will be no school for USD 460 Hesston Schools on Tuesday, February 16 due to extreme cold.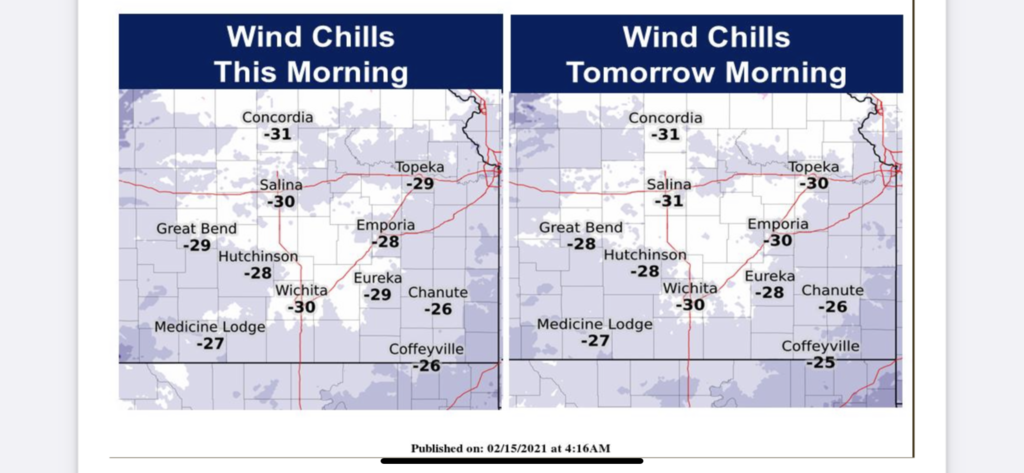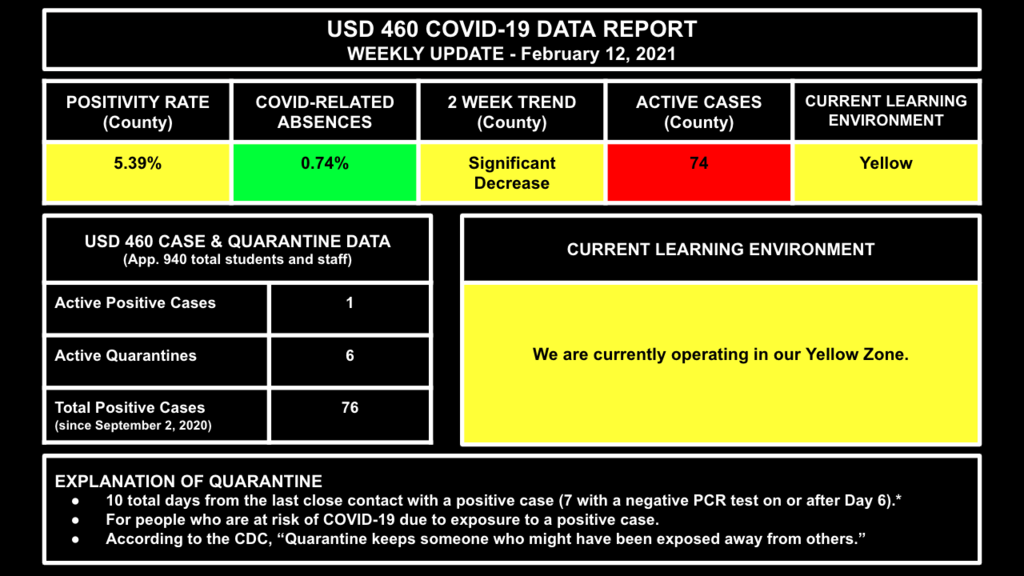 HHS Students and Parents: Tomorrow, Feb 9, will be a RED DAY! Wed- Black Thurs - Red Fri - Black The February Red/Black calendar will be updated and re-posted tomorrow morning to reflect the change and impact to the remainder of the month.

HHS Parents - All PT Conferences and scheduled IEP meetings will go on as previously scheduled this evening. Please feel free to email staff members if you have further questions!

There will be no school today, Monday, February 8, for USD 460 Hesston Schools due to inclement weather. We will communicate later today about our parent-teacher conferences, scheduled for this evening.

Linked below is the latest Hesston schools COVID-19 data report for the week ending February 5. The data is moving in the right direction, and this update provides details of our learning environment along with graphs showing trends over time.
https://bit.ly/2MWW05I

Linked below is the latest USD 460 COVID data report. We continue to see improved numbers in our school district and the county. We will consider a move to our yellow zone next week and will continue to evaluate our most appropriate learning environments.
https://bit.ly/3qXZ3cm

Listen to Swather basketball tonight on 95.9 fm

We will have an organizational meeting to discuss Long-Term Facilities Planning this evening, January 25. The meeting will be held virtually through zoom and will begin at 6:00 pm. More information including how to sign up for the meeting can be found at
https://bit.ly/39XRfR4

Linked below is our weekly COVID-19 data report for Hesston schools. This report reflects the lowest COVID-related absenteeism we have seen in about 4 months. We remain grateful for the opportunity to provide our students with in-person school each day.
https://bit.ly/3o9lCcg


HMS heads to Larned today for their final regular season game. 4:30 pm start time. Livestream can be found at
https://www.facebook.com/
usd495

USD 460 School Community: Linked below is information about our Long-Term Facilities Planning with our first official meeting coming up on January 25. This is open to our entire school community including staff, students, parents, and community members.
https://bit.ly/3qIMRwf