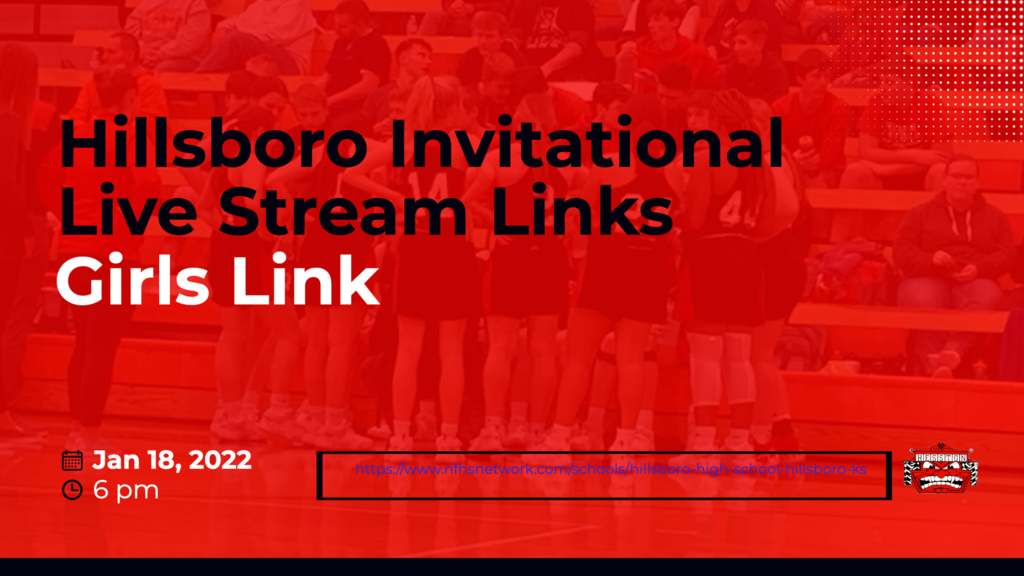 Masks will be required by attendees at the basketball tournament this week in Hillsboro.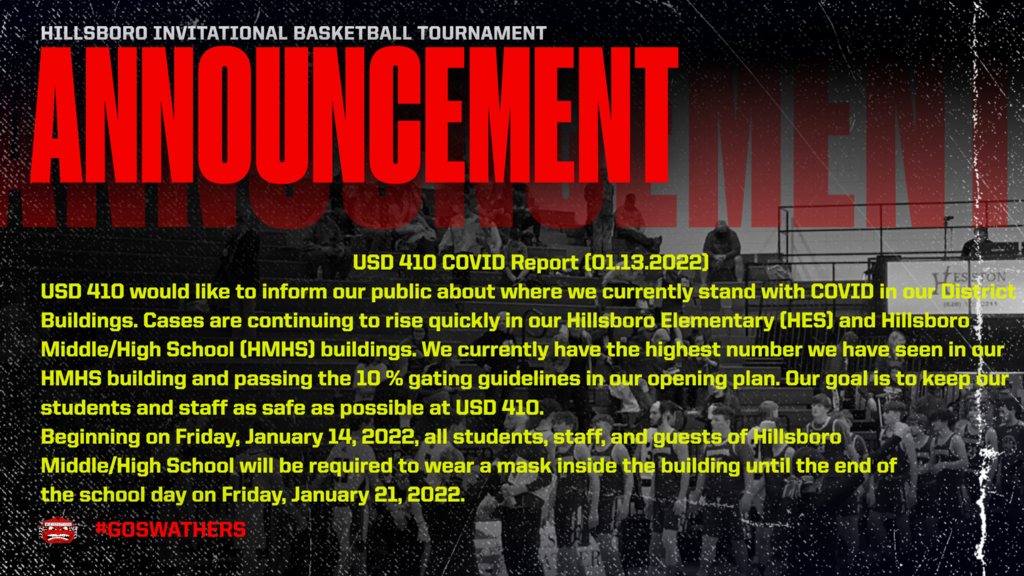 Night one of the CKL MS league basketball tournament. Games at Hesston Middle School.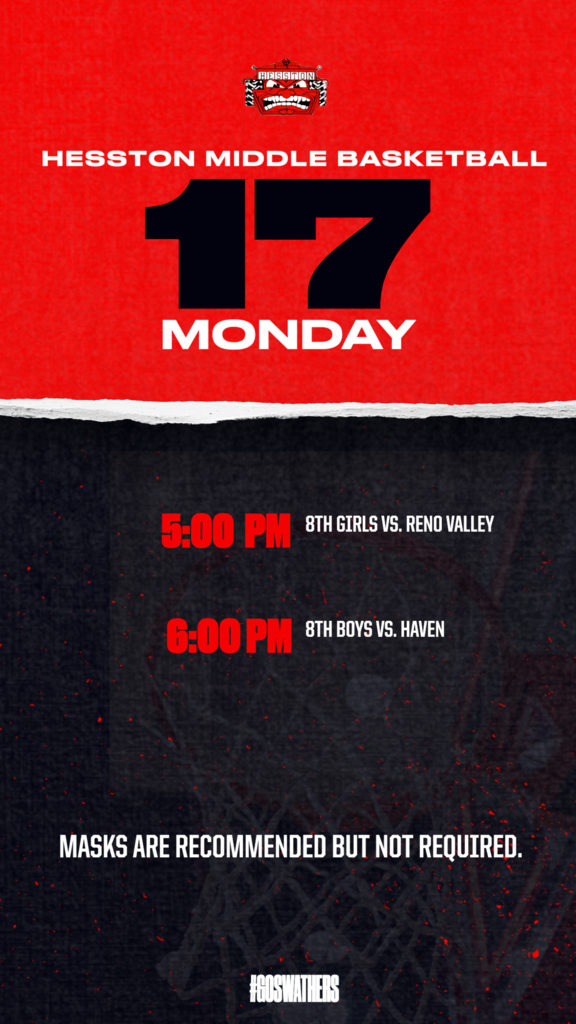 Hesston USD 460 will be on a 2 hour delay, Thursday, January 6. All schools will begin at 10:00 am.

We are anticipating below zero wind chills for the morning of Thursday, January 6 (tomorrow). We would like to offer a ride to any USD 460 student who generally walks to school. Superintendent Ben Proctor will drive a van on Thursday morning and will provide a ride to any student who lives in town and does not have other transportation services. If you would like your child to have a ride tomorrow morning, please contact the district office at 620-327-4931 by 4:30 pm this afternoon, or email
ben.proctor@usd460.org
, and provide your child's name and address. Bus routes will run as usual.

@HesstonMiddle kicks of January with the 7th grade tournament today here at HHS. Games are all at the high school starting at 4 pm. Girls finals at 6 pm, boys at 7 pm.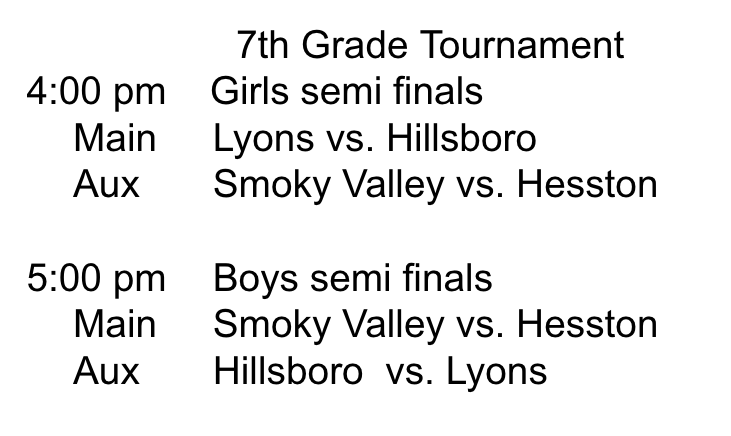 Winter Sports Moratorium begins December 23rd. Have a Merry Christmas Swathers!!!!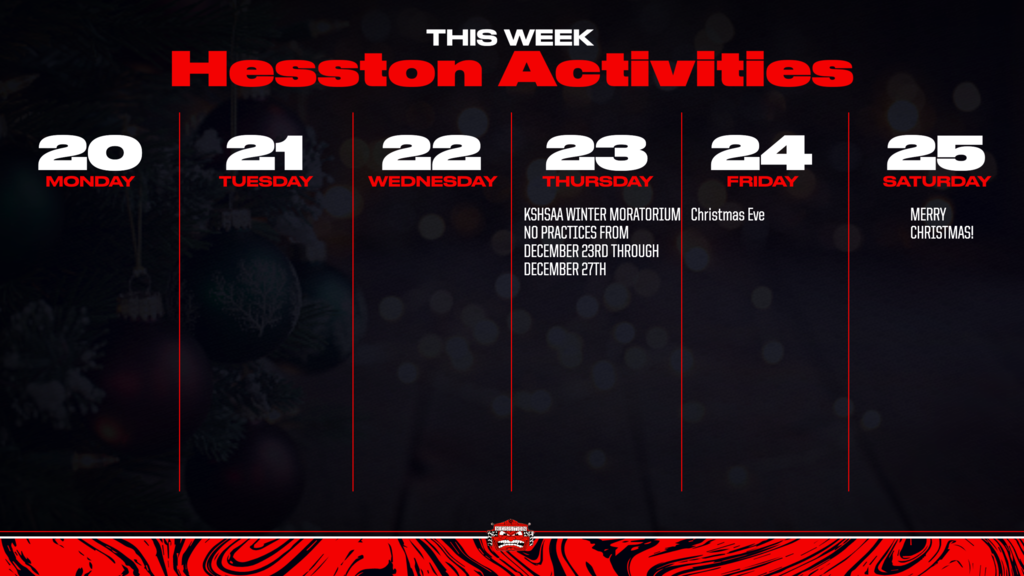 Led by Hesston HS Counselor, Courtney Hiebert, HHS Seniors participated in Apply Kansas Day on October 21. 25 Seniors who had not previously applied completed applications to post-secondary institutions. -10 2 year school applications -5 trade school applications -22 4 year school applications 23 Seniors who had already applied to schools of interests applied to scholarships. 34 Seniors created their FSA ID in order to complete the FAFSA with their families. Actionable steps toward their future goals!